Bicycle rental Algarve
At various places in the Algarve, but also in the city of Portimão, it is possible to rent bicycles and/or mopeds. Bicycle rental Algarve. Really something for the sporty adventurer to explore the rugged and unexplored interior of the Algarve. The Algarve guide offers a number of options: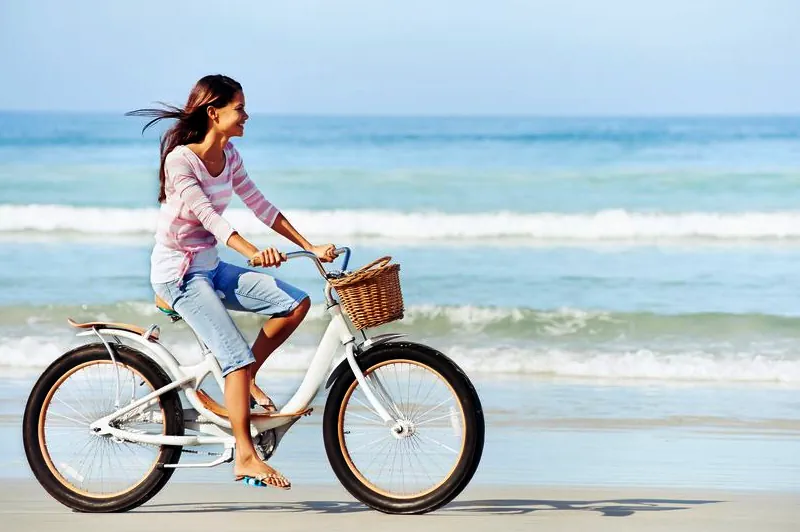 Normal Cycling – Bike rental
We were often asked whether and where one could rent bicycles during their holiday in the Algarve. That was almost impossible recently. Through the company Megasport you can rent bicycles online. They will then be delivered to your holiday address free of charge and also picked up again.
For groups that want to organize tours themselves, you can book extra services such as a support car.
Organized Cycling – Mountain Biking
Rent an All Terrain Bike with a helmet and handlebar bag. Choose one of our routes covering the western part of the Algarve. The routes vary in length from 35 to 95 km, from cycling on easy asphalt to cycling on the beach, from cycling downhill to pedalling up to the peaks of the Monchique. All routes contain information about cultural and historical places. Like where to have lunch or swim, and give clear directions about the routes to follow. We do not like to encounter many cars while cycling, so the routes are as much as possible on quiet roads; off the beaten track!
Organized Cycling – Bicycle rental Algarve-Downhill cycling.
The tour starts in Mexilhoeira Grande. From where you will be taken in a minivan to the highest peak of the Algarve, the Foia with 902 m, in the middle of the Serra de Monchique. Enjoy the beautiful views of both the south and west coasts. The restaurant on top of the mountain is always open and serves good coffee. After a clear explanation you cycle back to the coast…easy going downhill! The experienced, multilingual guide will stop at places with beautiful views and tell you about the flora and fauna. A service car follows the group of up to 16 people. The aluminium 'all terrain' bikes are custom-made. They have safe hydraulic brakes from Magura, comfortable gel saddles and front suspension. The handlebars are higher than on a normal bike, so you can enjoy the ride in a safe and comfortable position.
We provide a helmet and a bottle of water.
These tours are suitable for anyone between 15 and 65 years old with some cycling experience.