Overwintering in the Algarve
Overwintering in the Algarve. Many people want to escape the wet and cold winters in northern Europe and seek refuge in warmer places. Partly due to the excellent location of the apartment, so close to all facilities of Portimao and Praia da Rocha and the lasting beautiful view over the river and the ocean, this is an excellent place to bridge the winter months.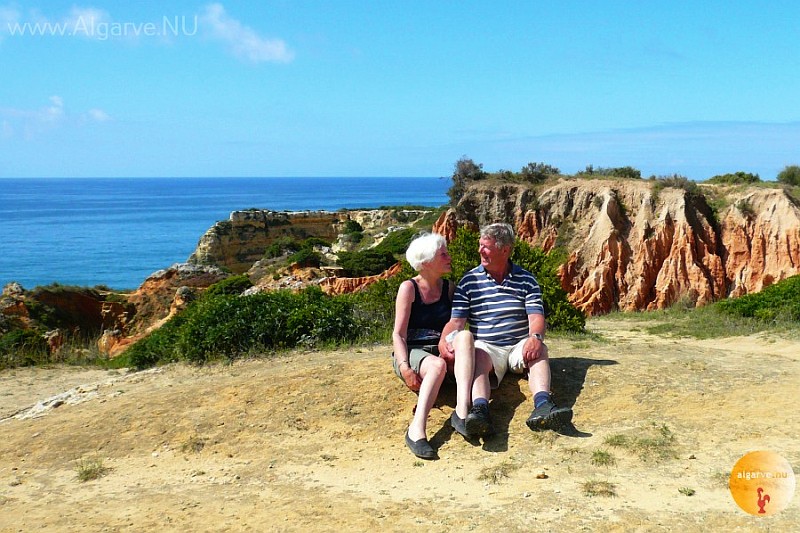 December, January and February have many wonderfully sunny days where a visit to one of the beaches in the area is still very pleasant. But certainly, on one of your two balconies or the roof terrace, you can relax with a good book, a glass of wine or an English newspaper that you bought during your morning walk in Praia da Rocha. Overwintering in the Algarve, who would not like this?
PORTIMÃO/PRAIA DA ROCHA.
In Portimão, while overlooking the Arade river and within walking distance of Praia de Rocha there is the light and bright Vila Arade apartment. Vila Arade is an ideal holiday home with many facilities to make the winter for seniors as pleasant and safe as possible. You can safely park your car in the underground garage. Your flat on the top (3rd) floor is accessible from the garage by lift. The well-maintained complex is easily accessible by wheelchair, walker, and small mobility scooter.
For those who want to spend the winter in Vila Arade and therefore stay there for a longer period of time, it is possible to agree on a special price.