Praia da Rocha Algarve
Less than a 15-minute walk from your apartment, you reach Praia da Rocha, Algarve., the part of Portimão specially designed for tourism, partly due to its fine sandy beaches and beautiful rock formations. In Praia da Rocha you will find everything a holidaymaker could wish for. Here you will find sun, sea, beach, culture, a casino and, if you want a lot of action! On the car-free boulevard, you will find many shops, bars, restaurants, wonderful terrace terraces, discotheques, but also several hotels. Everything is located in and around the centre of Praia da Rocha. Wherever you go, you will find brilliant traces of the former Moorish rule, both in architecture and music. But with its own Fado, the life song of Portugal, you can really taste the unique atmosphere!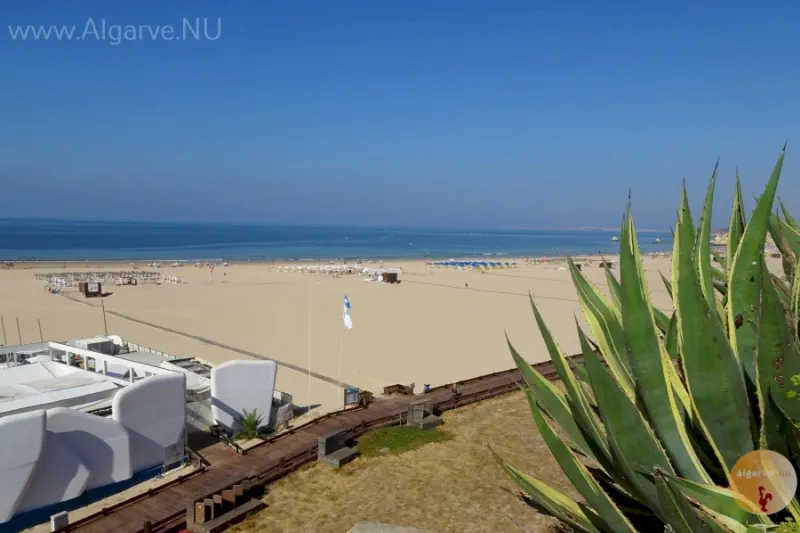 The wide sandy beach of Praia da Rocha Algarve, the boulevard of Praia da Rocha, the commercial marina, the municipal marina, a multitude of restaurants, various museums, including the fishing museum, many terraces, several beach bars, rental beach chairs and sun beds. The tourist attraction of Portimao. Also known for its many festivals on the beach. Have you ever visited the Rolling Loud Porftugal festival? Or the Afro Nation  festival? To name just a few.