Guia-Albufeira
Guia-Albufeira-Algarve.
On your journey from Faro airport, you will have already passed it when you crossed the local EN125. About half an hour's drive from your flat, on a rainy day, if any, you can visit one of the Algarve's biggest shopping malls. Located near Guia-Albufeira, opposite the Makro and the well-known Leroy Merlin. There are very many free parking spaces, including in the garage. A great place in the Algarve to visit.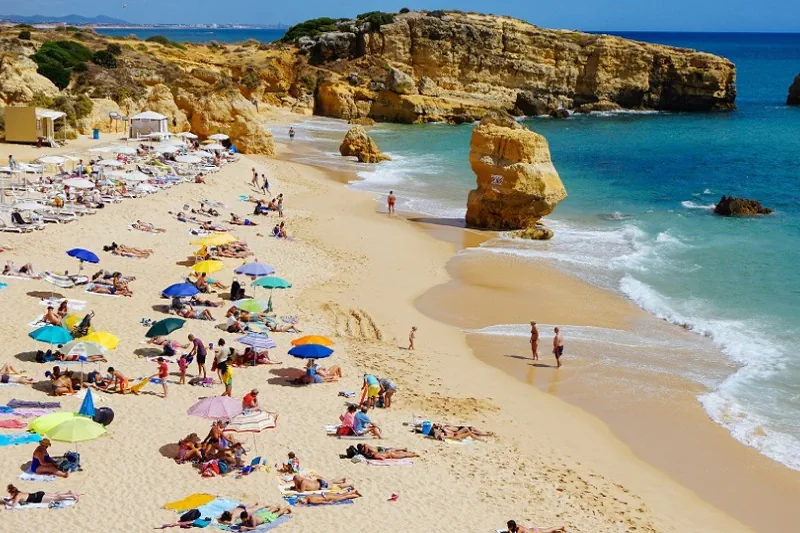 Algarve Shopping.
In Algarve Shopping, you will find a multitude of shops on two floors, probably the biggest "grocery shop" you have ever seen. Called The Continente. There you can buy everything you need or just like. There is also a large Zara and many other well-known brands such as Cortofil. Here the finest clothes are offered at very acceptable prices. If you are looking for electronics, phones, televisions or white goods, there is the Worten with an extensive range. The top floor of the mall is entirely set up as a dining area with many restaurants, KFCs and the like. But you can also go here for a sandwich with a drink. Now, should the weather be really bad, visit one of the 4 cinemas on the top floor. The entrance fee will pleasantly surprise you. Visit Guia-Albufeira-Algarve when you want to do something different in the Algarve, Portugal.