Sea fishing in the Algarve
The Atlantic offers many opportunities for sea fishing in the Algarve Portugal. From shore, but also with various specialized companies that sometimes go far out to sea to hook a big one. Many companies offer trips: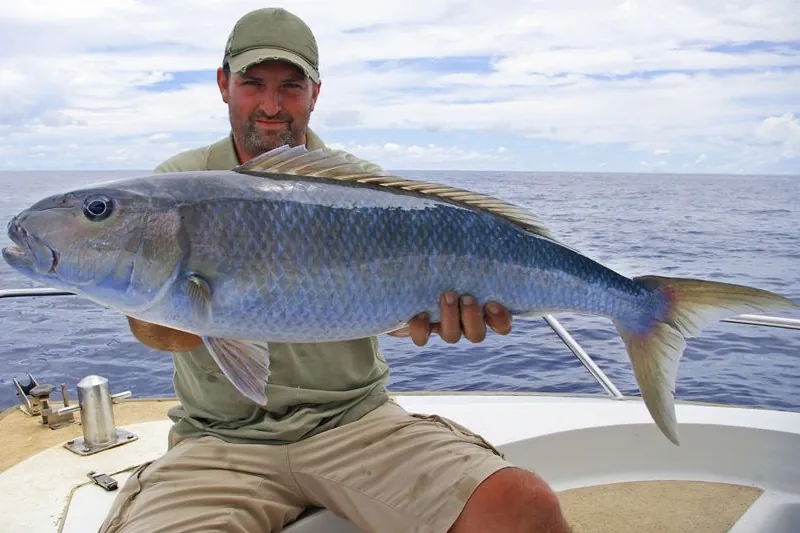 Sea fishing Algarve Portugal
The Algarve is loved by anglers because swordfish, tuna and different types of sharks place high demands on their talents and willpower. Along the south coast of Portugal, you can sail from almost any harbour for sea fishing Algarve. Some famous places:
Praia da Luz/Lagos
'Pescamar' is a ship that has been specially built for sport fishing and is manned by experienced fishermen. They do everything they can to make a day of sea fishing the Algarve the ultimate experience. The boat is equipped with professional equipment including a fighting chair. Also outriggers and the most modern electronic equipment to detect sharks, tuna and merlin. Pescamar has a license to go 25 miles offshore for sea fishing.
'Bom Dia' in Lagos offers 'family fishing trips' with a beautiful sailing boat. Thanks to the relaxed atmosphere on board and the helpful crew, a first fishing experience is also a great fun experience.
Portimão
From Praia da Rocha in Portimãoo, you will take a fast boat to the fishing area. Here you can find large bass, conger eels, bluefish, tuna, swordfish and sharks. The owners equipped the vessels with professional fishing reels and rods and all other equipment needed for a successful day of fishing .One of the organizations for big game fishing from Portimão is 'Cepemar'.
More information
For more information about sea and big game Algarve fishing , water sports Algarve, and activities, you can of course always contact us without obligation, they say.
Call +31 6 30197179 for more information.