The weather in the Algarve
The best commercial that has been invented for the Algarve is that there are no less than 3,000 hours of sunshine per year. For us Northerners, that's exactly what it's all about; top up your tan, enjoy the soothing warmth and the feeling of freedom. The best weather in the Algarve, south Portugal.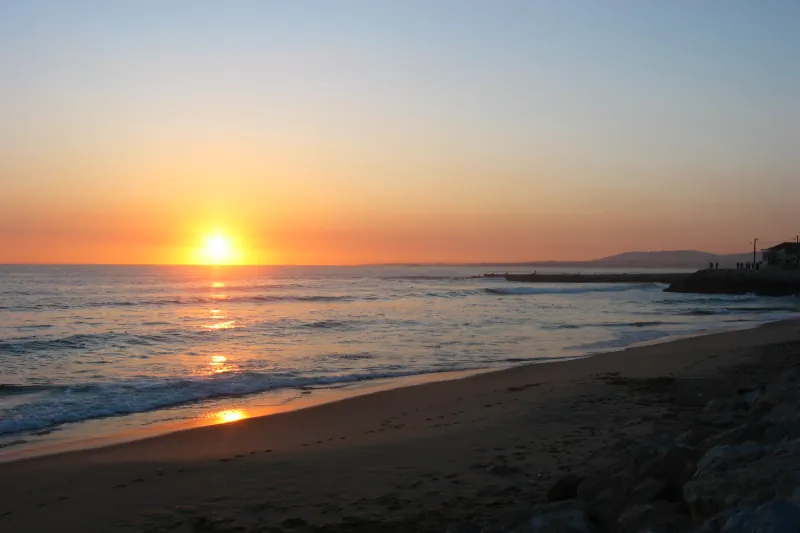 Among several links on Google, you can see Faro weather forecasts. That way, you can start planning your activities. Like a round of golf? But you can also see weather forecasts, temperature and wind speeds to the right of this page.
Of course, the Algarve also needs a big rain shower once in a while. Partly because its (drinking) water supply comes from large reservoirs fed by the various rivers. Many well-known reservoirs are worth a visit. Baragem da Bravoura above Lagos and Baragem do Funcho/Arade between Silves and Sao Bartolomeu de Messines (as a town also worth a visit!).
Often, these showers never last very long, so you can soon enjoy the beneficial sunshine and nice weather in the Algarve again. This lovely weather in the Algarve and the many hours of sunshine per year are ideal for many people to spend the winter in the Algarve. Enjoy your freedom and peace and quiet while the sun keeps your stiff limbs supple. Algarve Portugal a golfers paradise.