Monchique Algarve
Monchique or Serra de Monchique in full is only a 20-minute drive from your apartment and is a must-see village/area!
The market town of Monchique Algarve is best known for its location at an altitude of 458 m and the special view. On the highest part of the mountain, near the town of Foia. There are picnic tables and benches to enjoy the beautiful view while enjoying a snack and a drink. In various places, the inhabitants of Monchique and people from the surrounding area fill their bottles with water. With prurifies healing water, it is said.  Water from the eternal spring with clear water from the mountains. Water to which a medicinal effect is attributed. For example, in Caldas (sources) de Monchique there is a great Spa to relax. Also well worth seeing the beautiful spectacle of the stars in the dark; there is no disturbing lighting in the area, so you can enjoy the view to the fullest. Very romantic!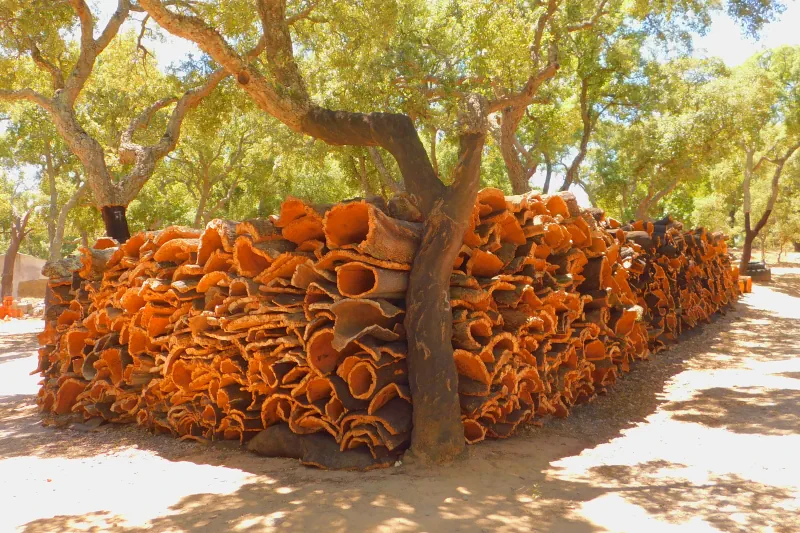 You will find even more natural beauty in the beautiful Serra de Monchique Algarve mountains. This volcanic mountain range protects the Algarve against weather influences from the North. Close to Monchique Algarve we let our holiday Apartment with swimming pool. Close by beaches.
You can take beautiful walks here and enjoy the vegetation that is not so rich anywhere else in the Algarve, but also eat a delicious Frango (chicken) Piri-Piri in one of the authentic restaurants.